Want to host a private party or event?
Needing something more private for your party? Our wine bar is a cozy spot to host a holiday party, wedding shower, or corporate gathering! We can accommodate up to 80 people, and will customize a menu for any need.
For more information about pricing, food, and availability, please contact us at: events@teds-market.com or call 888-260-0351 ext 4. (Email is preferred.) Rates vary by day, time, and party size. A deposit and rental fee are required. For more information, contact us at events@teds-market.com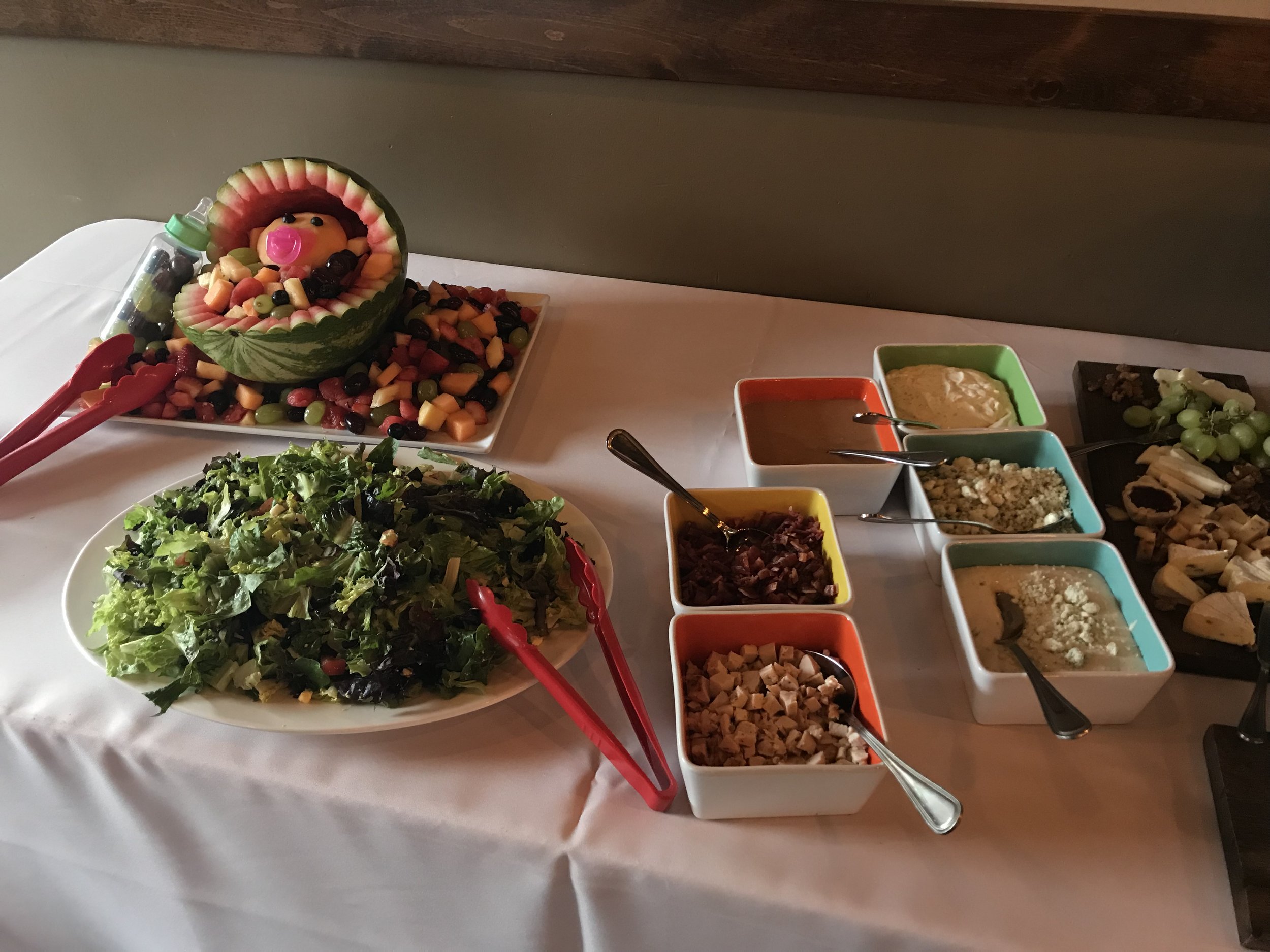 (Please note - to guarantee a rental space, we require a completed contract, signed by both parties, and also to have collected any deposit monies required.)
Having a business meeting?
In addition to hosting parties in the wine bar, we can also accommodate your team, group, or corporate meeting. With a meeting-room configuration, our Cellar Room can comfortably fit 20-28 people, and we have plenty of food options, ranging from lunch sandwiches, to a hot buffet, to coffee, tea, sweets & treats (and beer and wine, of course!). Business meetings can be scheduled between 10am and 4pm, and considerations may be made for larger parties, on an event by event basis. Our building is equipped with WiFi, and we have a display screen (aka TV) for use with most laptops via HDMI. Business meetings can be scheduled by contacting events@teds-market.com
____________________________________________
For questions, to request more information, or to schedule a time to see any of the spaces, please contact us at: events@teds-market.com